The staple of any good cookout, whether it's part of a celebration – like Labor Day, an end-of-summer party, or just a Saturday night — is the cheeseburger.
Cooking a burger is one of the most deelish things you can cook. Using organic and/or grass-fed beef is the only way to keep it healthy at all times.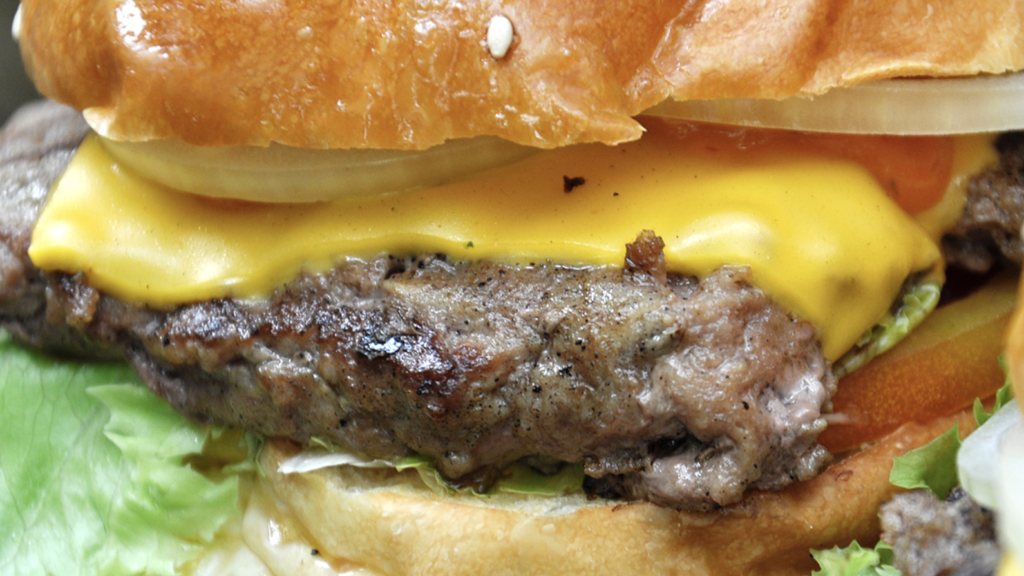 INGREDIENTS.
For the burger
1 lb Organic Ground Beef (or ground turkey breast)
1 Tbsp freshly ground black pepper
4-6 burger buns (skip for Keto)
4-6 lettuce leaves
2 tsp kosher salt
Sliced Jack cheese (Substitute: Vegan cheese)
* Optional toppings: bacon, sliced avocados, red onion, Roma tomatoes
For the Chipotle Lime Mayo
2 Tbsp chipotle paste
1 Tbsp lime juice
1 cup mayonnaise (Substitute: vegan mayo – or – yogurt)
1 tsp olive oil extra virgin
1 tsp cracked black pepper
1 tsp kosher salt
INSTRUCTIONS.
Bring burgers and optional bacon to room temperature.
Preheat the grill to high heat.
Place the defrosted bacon in the freezer for 15 minutes and then finely chop or pulse in a food processor.
Mix pepper, bacon, and ground beef together and form into approximately 4-6 patties.
For medium-rare, grill for 4 minutes per side, while rotating 90° every 2 minutes. Keep your meat moving to ensure that it cooks evenly. Add the cheese on top of each burger once you've cooked it on each side.
Remove from grill when a meat thermometer inserted into patty reads 120°F.*
Rest for at least 8 minutes.
Rub avocado with olive oil and season with salt. Grill face-down for 2 minutes, with a 90° turn after 1 minute. Set aside, and slice when cool.
Combine the pepper, salt, mayo, lime juice, and chipotle paste, and then mix well.
Stack your burger, red onion slices avocado slices, and chipotle mayo, and enjoy!