Being from the East Coast I spent many summers playing in the backyard with my pals while my dad was on our deck chillin' and grillin' up some scrumptious bites with a cold beer. He is a great Chef and makes amazing kabobs, typically with ground beef. As I'm always watching my red meat intake, I started making his dish with chicken. These Chicken Seekh Kabobs are super healthy and a great snack or make for a delicious sandwich and stuffed in a naan. You can sneak in whatever veggies you like for the kids and they'll never know the difference!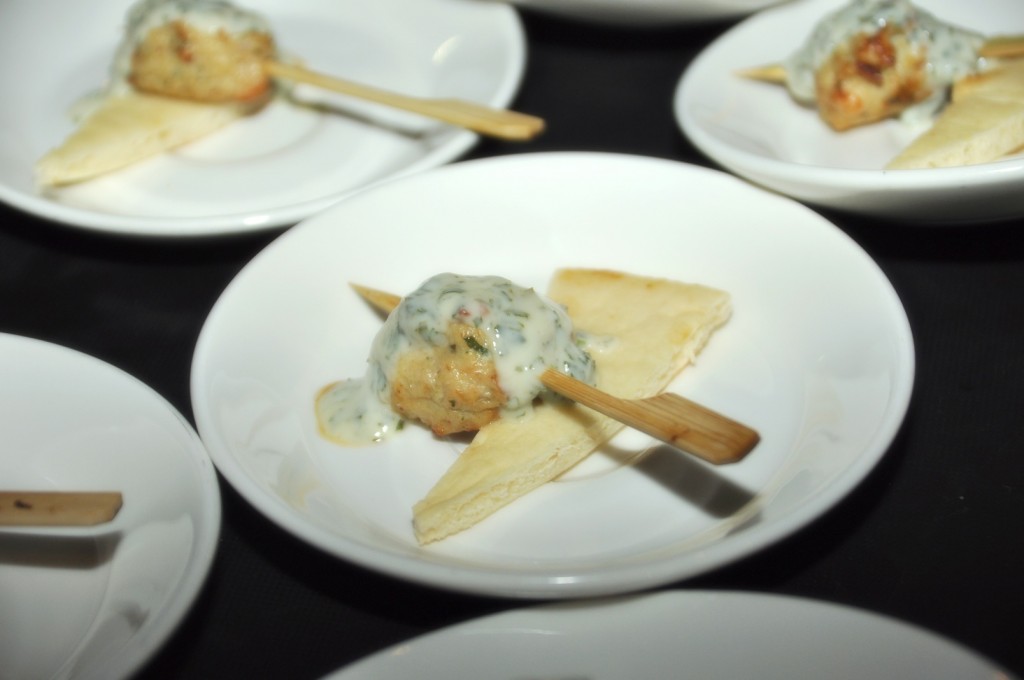 INGREDIENTS.
2 pounds boneless chicken breasts, minced
½ cup finely chopped yellow onion
2 tablespoons chopped fresh cilantro
1 teaspoon garlic paste (or minced garlic)
1 teaspoon ginger paste (or grated ginger)
1 tablespoon lemon juice
½ teaspoon ground coriander (or toast coriander seeds and then grind)
½ teaspoon ground cumin
½ teaspoon garam masala
½ teaspoon minced seeded green chili (such as serrano chili)
Salt to taste
8 pieces naan bread. (a low carb option is using lettuce cups)
Mint Chutney for garnish
Bamboo grilling sticks (soaked in water)
INSTRUCTIONS.
Preheat grill to medium-high. Combine all ingredients in a bowl and use your hands to mix well together. For each kebab use 2 bamboo sticks. Wet your hands and shape some mixture into a 4 to 5-inch log around the skewers. Make sure to soak each bamboo skewer in water before adding the kebob onto it and grilling, so they won't burn when cooking.
Grill the skewer on medium heat until cooked through, turning occasionally on all sides for approximately 4 minutes per side. If using a non-stick grill pan, add some oil to the pan and heat before adding the kebobs.
Squeeze fresh lemon on top of kebab and then place in the bread and garnish with chutney. You can also add raw onions and/or tomatoes on top as garnish.
MINT CHUTNEY INGREDIENTS.
1 cup plain, low-fat yogurt (can use greek yogurt if you prefer)
2 tablespoons finely chopped mint
2 tablespoons finely chopped cilantro
1 tablespoon freshly squeezed lemon juice
Rock salt, to taste
Fresh ground black pepper, to taste
Add serrano chili for heat
MINT CHUTNEY INSTRUCTIONS.
In a blender add yogurt, mint, cilantro, lemon juice, salt, and black pepper. Blend until smooth and add salt/black pepper as needed. This can be made ahead of time and stored in the refrigerator.
WINE RECOMMENDATION.
I love these grilled Seekh kabobs with an ice-cold Indian beer such as King Fisher.