Chinese cuisine is one of my most fave in the world, especially the vegetarian options the cuisine provides. There's no better way to eat your green veggies than making Szechuan Green Beans in a wok. These are easy, healthy, and pair well with all proteins you'll be serving.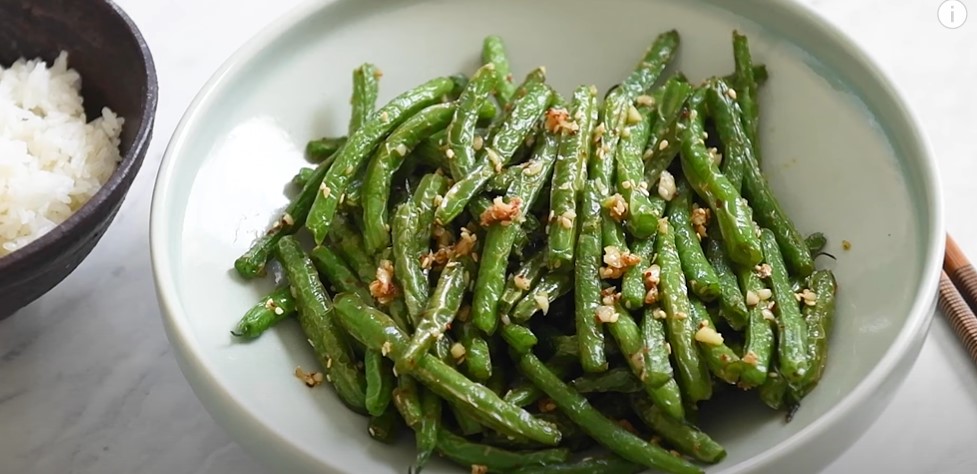 INGREDIENTS.
1 pound Haricot Vert or Chinese Longbeans (or just longbeans)
1 tablespoon fresh garlic, chopped
1 tablespoon fresh ginger, chopped
2 scallions (spring onions, green onions), white parts only diced
1 1/2 -2 tablespoons olive oil for stir-frying, or as needed
1 tablespoon sesame oil (omit if you have a sesame allergy. You can use a little Tamari instead)
1/4 teaspoon salt, or to taste
Pepper to taste, optional
INSTRUCTIONS.
Wash the green beans and drain all of the water out thoroughly.
Trim the tops and bottoms and cut the green beans in halves, approximately 2 inches long. I like to use Haricot Vert so sometimes they are small enough in length to not to have to cut.
Chop up the garlic, ginger and white part of the scallions.
Heat 2 tablespoon oil over medium heat in a wok. Add the beans and stir-fry until they start to shrivel up and turn a little brown on the sides (5 – 7 minutes).
Remove the long beans and drain and dab with paper towels.
Heat 1 tablespoon sesame oil in the wok on high heat.
Add the garlic, ginger and scallions.
Stir-fry for a few seconds until aromatic and then add in the green beans and the remaining ingredients.
Mix together and serve.
I always add a pinch of Sriracha or Sambal Olek because I love some heat!
WINE RECOMMENDATIONS.
I love Sauvignon Blanc with Chinese Food, especially one with good acid and minerality.