If you're new to golden milk, it's a traditional way to enjoy turmeric that can be tweaked to fit your personal dietary preferences. Key ingredients, turmeric, ginger and cinnamon have strong anti-inflammatory properties that may reduce inflammation and joint pain. Enjoy this tasty drink in the morning or before bed.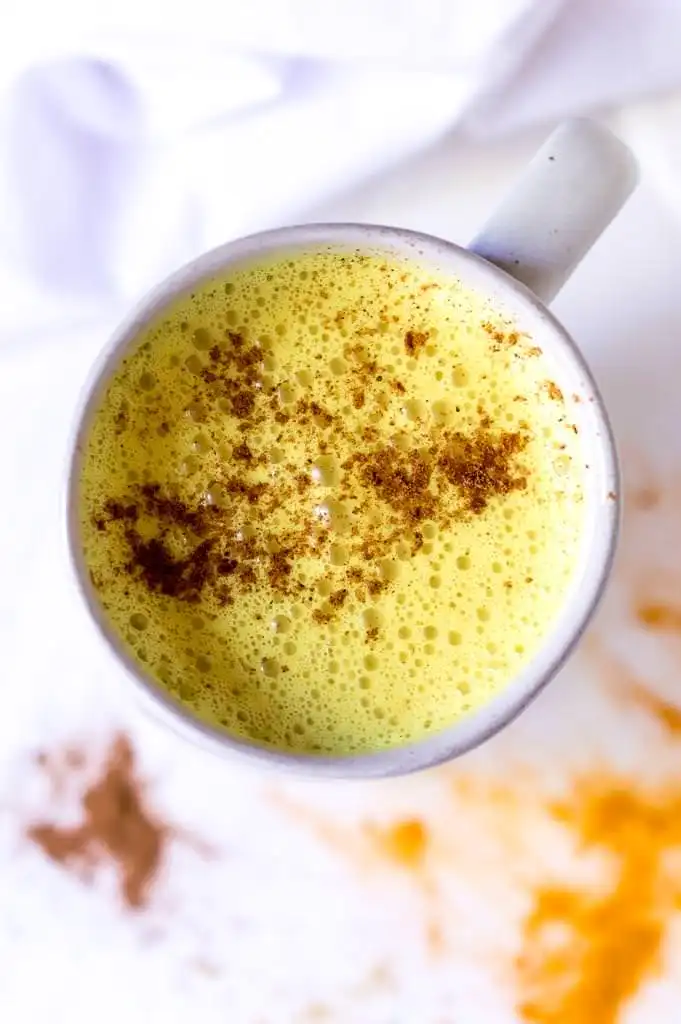 INGREDIENTS: 
1 cup grass-fed milk or coconut milk (I use A2 milk which is a healthier dairy option. For a non-dairy option, use Oat Milk like Califa Farms Barista Blend Oat Milk)
1 (3-inch) cinnamon stick 
1 (1-inch) piece turmeric, unpeeled and thinly sliced, or 1/2 teaspoon dried turmeric 
1 (1/2-inch) piece ginger, unpeeled and thinly sliced 
1 tablespoon honey (can substitute agave syrup)
1 tablespoon coconut oil 
1/4 teaspoon whole black peppercorns 
Ground cinnamon (for serving) 
INSTRUCTIONS:
Whisk the milk, cinnamon, turmeric, ginger, honey, coconut oil, peppercorns, and 1 cup water in a small saucepan; bring to a low boil. 
Reduce the heat and simmer for about 10 minutes. 
Strain through a fine-mesh sieve into a glass or mugs and top with a dash of cinnamon.