I first learned of the delicacy that is Pumpkin Bread in college when my roommate's mother brought some to us in the fall season. I couldn't believe what I was missing all these years! The crunch of the top layer and the moistness of the bread have all the makings of perfection. Cut a slice, pop it in the toaster and add a dollop of butter for a perfect pairing for breakfast or a midnight snack!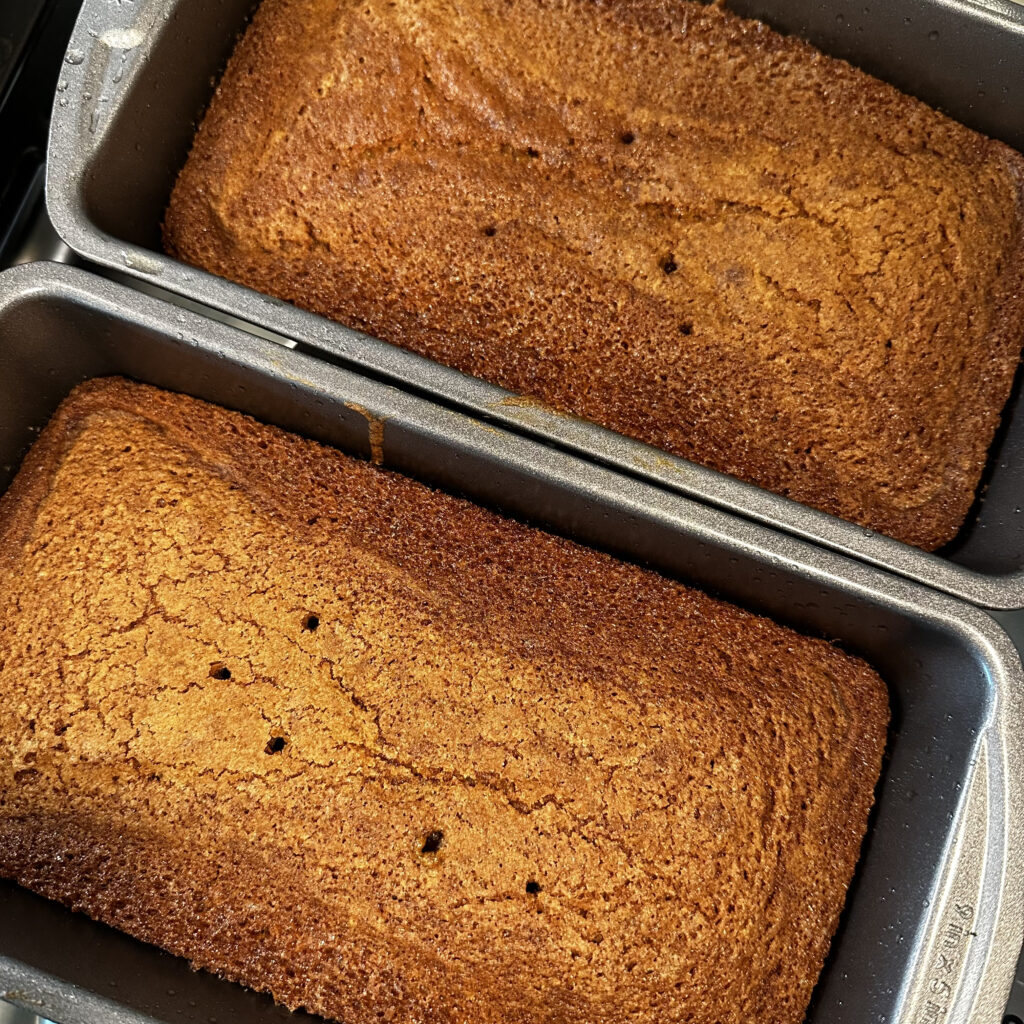 Pumpkin Bread
INGREDIENTS.
1 teaspoon nutmeg
1 teaspoon cinnamon
1½ teaspoons salt
2 teaspoons baking soda
3 cups sugar
4 eggs
1 cup vegetable oil (substitute with 1 cup of olive oil or 1 cup of applesauce)
1 cup Libby's canned pumpkin (substitute with roasted and seeded fresh pumpkin)
⅔ cup water
3 cups unbleached, all-purpose flour (substitute gluten-free all-purpose flour
2 nonstick loaf pans
Rose Crème Fraiche
2 cups heavy whipping cream, pasteurized
3 tablespoons buttermilk
1 teaspoon rosewater
INSTRUCTIONS.
TO MAKE PUMPKIN BREAD.
In a large bowl, mix nutmeg, cinnamon, salt, baking soda, and sugar.
In a separate bowl, crack the eggs and mix with a hand mixer to get to a lightly frothy mixture.
Pur the eggs into the large bowl with the other ingredients and add the oil. Continue to mix all of the ingredients together by hand.
Once thoroughly mixed, add pumpkin, water, and flour to the mixture and use the hand mixer again to incorporate everything together. Then place the bowl aside.
Grease 2 nonstick loaf pans with oil and fill them equally.
Bake at 350 degrees F in the oven for 1 hour (if using a toaster oven, bake for approximately 45 minutes).
Check the pumpkin bread by putting a toothpick into the center, and once the toothpick comes out clean, you'll know the bread is ready.
Remove from oven and let cool, uncovered, for approximately 5 minutes.
TO MAKE ROSE CRÈME FRAICHE.
Warm 2 cups of whipping cream in a pot on a low flame. Make sure it does not get hot, you just want to warm it.
Add 3 tablespoons buttermilk and rosewater. Combine into a glass jar with a lid and cover.
Let stand at room temperature (~70 degrees F) overnight or until thickened.
Stir occasionally, every 6-8 hours. Refrigerate for 24 hours.
The Crème Fraiche will continue to thicken overnight. It will keep 7-10 days but make sure to use it within the 10 days.